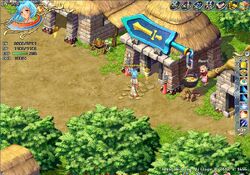 WalkThru:

The Apprentice ask you to bring Psychic's Dagger and Fairy's Golden Axe, which you can get as a reward for completing the two quests mentioned above. After talking to the Apprentice, they state how it is the weapon of their dreams that they are about to create. Your character asks to take a look at the weapon and then the Apprentice teaches you Primary Alchemy.
Ad blocker interference detected!
Wikia is a free-to-use site that makes money from advertising. We have a modified experience for viewers using ad blockers

Wikia is not accessible if you've made further modifications. Remove the custom ad blocker rule(s) and the page will load as expected.