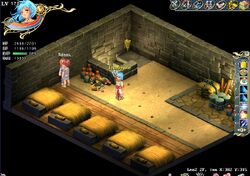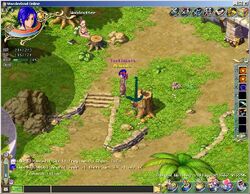 Target: Jack - Second floor of the the Hotel in Welling Village [X:1362, Y:675]
Conditions: None

WalkThru:
Accidentally see Jack expressing his love for Ross. Ross asks for a Blue Wild Flower to prove his love. One can be found in welling village at one of the gathering points, approx. coordinates X:1622 Y:2315. Return to Jack with the flower and they then will run off somewhere after rewarding you.
Ad blocker interference detected!
Wikia is a free-to-use site that makes money from advertising. We have a modified experience for viewers using ad blockers

Wikia is not accessible if you've made further modifications. Remove the custom ad blocker rule(s) and the page will load as expected.