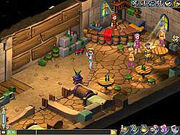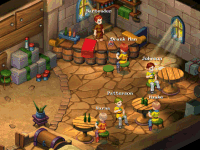 ---
Walkthrough:
The barman needs some help. He will ask you to take some orders for him.
Varna wants rum, Patterson wants bamboo green, Hawke wants kaoling spirit and Johnson wants beer. Return with the orders and answer the questions.
NOTE:

Need to go downstairs and up again to activate this quest after completing A Man in the Bar Quest.
Reward also includes 600 Experience.
Ad blocker interference detected!
Wikia is a free-to-use site that makes money from advertising. We have a modified experience for viewers using ad blockers

Wikia is not accessible if you've made further modifications. Remove the custom ad blocker rule(s) and the page will load as expected.